About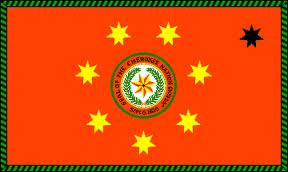 At an early age, not long after discovering I could sing, I started teaching myself to play instruments. Although some earnest floundering and ill-fated lessons played a part, I knew I was driven in the realms of music. I started on drums, then soon took up guitar and piano, teaching myself by ear. Then as I discovered songwriting, it became a battle for my time and attention between those five great loves (six counting bass). I've always felt deeply connected and responsible to each, so it becomes important that I'm good at the nurturing of each. The cumulative effect of this is something unique in me. I like to think my audiences arrive knowing they're about to be put at ease, that they're about to be able to sit back and shamelessly enjoy something extremely direct, meaningful, powerful, compelling, entertaining, personal, and true. And this is not to say my shows are without hijinks, only that any given show of mine will also see me doing my best to honor the platform of my connection to the people.
It was sweet to be inducted into the Oregon Music Hall Of Fame in 2008, and it was around that time when I met the great Danny O'Keefe, who was looking for help with a very special song cycle of his centered around the Nez Perce Indians, called Dreamers. For the next two years, I was producer, arranger, engineer, and multi-instrumentalist to Danny on this project, the results of which were pronounced stunning. Working on Dreamers was life-altering, and an experience from which much good has come. Danny hopes to turn it all into a stage production and create a DVD companion, so for now the music remains unreleased. These days several music projects render me a busy guy. When I'm not producing friends, or playing my own shows,  you can find me occasionally drumming in the, Kris Deelane And The Hurt. This is a 10-piece band that specializes in Motown and Muscle Shoals. Come see us! Also, this summer (August 25, 2015), I look forward to releasing  my seventh CD called Suite Woogie. As a tribute to my cat, this one also represents my first true solo, live performance release. Regarding what led up to this milestone?
For me it started in 1972 and two years out of high school, when I was signed with friend Bill Lamb, to Elektra Records as a duo called Portland. We made one album, toured a little with the Hollies and Harry Chapin, and had a great first run at the big time. I soon chose to move on as a solo artist though. Before kicking into that mode, I squeezed in two years of music theory, composition, and orchestration at Mt. Hood Community College. Then, in 1977, one of my demos got hand-delivered to the offices of Warner Brothers Records in Burbank, and to the desk of Diane Sullivan at Paradise Records, Leon Russell's new boutique label. Leon soon heard the tape, liked what I was doing, and phoned with an invitation. Not long after, I was the first signed artist on his label. Within a year, my self-titled debut solo album was released, and I had co-produced Leon and Mary's second duet album, Make Love To The Music. We then toured the US for most of the next year and a half. Lots of wonderful times and memories, like spending an evening with George Harrison.
"As an artist, you row your own boat in a way that is pleasing and rewarding to the soul. I think you're a great artist and a quality record maker."  Leon Russell
What followed after my time with Leon was a return to Portland where I got busy for several years, putting in thousands of performances that reflect the 200+ venues I've played in the area. All manner of studio work as sideman and producer, several incarnations of my own band, as well as playing in several bands of friends, all combined to keep me busy. In 1978 I won "Best Songwriter" in Willamette Week's  Reader's Poll. Later in 1982, Willamette Week gave me the cover story: "Leading the Charge of Locally-Produced Music", with my first indie album, Let Go The Heart. Around this time other artists like Nicolette Larson, Maria Muldaur and This Mortal Coil began covering my songs. In 1991 I released a benefit compilation CD of my songs, each sung by a different Portland vocal icon. The project, called Voices, brought awareness and funding to the child-abuse program at Emanuel Hospital in Portland.  The CD sold out, and the follow-up concert was great, where Tenley Holway and Carlton Jackson brought down the house with their duet on my song, "How Come You So Ugly?"!
In the mid-90's, I lived briefly in Nashville, where I was signed as a staff songwriter with Sony/ATV Tree, who published over 60 of my songs. These years were bittersweet though, and it never felt like home. Lots of fun times though, like meeting, working for, and hanging with legendary producer Brian Ahern (Emmylou Harris, George Jones, Keith Richards).
"Gary Ogan is a soul man — reminds me of Donald Fagan. His arrangements are distinctive and passionate, and he plays every instrument on the record which reminds me of the early solo records by Stevie Wonder and Paul McCartney. This man needs to be heard." – Brian Ahern
Upon the next homecoming to Portland, I released my CD, Barcelona, which quickly became the "dance in the kitchen with your socks on" hit of the summer of 2000. I also got back into producing and playing locally. In 2006 my Nashville manager phoned, asking if I had interest in auditioning on drums for singer/songwriter Darrell Scott. I had met Darrell on my first trip to Nashville, and I had paid attention, so it wasn't surprising when ASCAP named him Songwriter Of The Year in 2002. The offer to drum in his band was a dream, and over the next four years I had the opportunity to tour the world and record with this incredible band. By 2010 I had amassed a batch of new material, spent a good spell of time recording it, and it was ready to put out. My next CD, called Sound Ground, was the result.
GARY OGAN / OREGON VENUE LIST
This is a partial list. If anyone would care to jog my memory and add to it, please feel free to contact us.
6TH AVE. CLUB
ALADDIN THEATER
ALBERTA ROSE THEATRE
AL AMIR
ALCAPULCO GOLD
ALESSANDROS
ALDOS, VINNIES
AMERICAN LEGION HALL
ANDYS PUB
ARBUCKLE FLAT COFFEE HOUSE
ARLENE SHNITZER HALL, THE PARAMOUNT (X 2)
ARTICHOKE MUSIC
ARTQUAKE
A TASTE OF BEAVERTON
AURORA AIRPORT
BARLOW TRAIL
BARRINGERS
BEACHCOMBER
BEEF & BREW (X 2)
BELMONTS INN
BILLY REEDS
BISON COFFEE HOUSE
BLACKBERRY FESTIVAL
BLARNEY STONE
BLUE GARDEN
BLUE LAKE PARK
BLUES FESTIVAL
BOGARTS
BOJANGLES
BOONES TREASURY
BORDERS BOOKS AND MUSIC (X 4)
BROOKLYN
BRUSH PRAIRIE
BUFFALO GAP
BURLINGTON INN
CAFE VIVO
CANBY HIGH SCHOOL
CANBY PUB & GRILL
CASCADE ATHLETIC CLUB
CASCADE PLAZE
CATLIN GABLE SCHOOL
CEBU LOUNGE (HOOD RIVER)
CHARLIES (GOVT. CAMP)
CHUCKS
CHUCKWAGON (THE DALLES)
CHURCH OF UNITY / BEAVERTON
C.I. BAR
CINDERS / BEND
CISCO & PANCHOS
CIVIC AUDITORIUM
CLACKAMETTE PARK
CLARK COLLEGE
CLINKERDAGGERS
COALMAN RANCH (MOLLALA)
COLEMAN-SCOTT HOUSE
CONCORD HOUSE
COOCH PARK
CORNELIUS PASS ROAD HOUSE
COYOTES
DADS
DAMMASCH HOSPITAL
DANDELION PUB
DANTES
DESERT NOIR
DOVE LEWIS
DUBLIN PUB
DUFFS GARAGE
DUFFYS PUB
EAST AVENUE TAVERN
EASTMORLAND GOLF COURSE
ELCOVE WINERY
ELIS
ELUSIVE TROUT PUB
EMBARCADERO
EMBASSEY SUITES HOTEL
ENIOS
EOLA HILSS WINERY
EUPHORIA
FAIRGROUNDS (CORVALIS)
FIREHOUSE THEATRE
FIRST METHODIST CHURCH / LAKE OSWEGO
FISH PLACE
FLIGHT 181
FLYING M. RANCH
FOODSTOCK
FRANKENSTEINS
FULTON COMMUNITY CENTER
GAFFERS
GLADSTONE DAYS
GLEN EDEN BEACH
GOVERNOR HOTEL
GRAND LODGE
GRANNYS GRAINERY
GREAT BLUE HERON
HALL STREET FISH HOUSE
HARRINGTONS
HARTS
HARTS BAR AND GRILL
HAYDENS LAKEFRONT GRILL
HILLSBORO AIR SHOW
HORATIOS
HORSEBRASS PUB
HORSEFEATHERS PUB
HOTEL OREGON / MCMINNVILLE
INN AT 7TH MOUNTAIN
INN AT ORCHARD HEIGHTS
INN AT OTTER CREST
IONE PLAZE CAFE
IRISH BANK
J.B.S
JAMERSON THOMAS GALLERY
JOHNS LANDING
JOLLIES
JUBITZ
JULIPS, ACCAURDIS, DAY FOR NIGHT, THE FISH PLACE
JUMBO REILLYS
KELLY'S OLYMPIAN
KENNEDY SCHOOL
KERNVILLE STEAK HOUSE
KEY LARGO
KGW TV
KIVA
LANE COUNTY FAIR
LAURLEHURST PARK
LAURELTHIRST PUBLIC HOUSE
LEACH BOTANICAL GARDENS
LEWIS & CLARK COLLEGE
LIBBIES
LINCOLN CITY ARTS FESTIVAL
LINFIELD COLLEGE
LLOYD ATHLETIC CLUB
LLOYD CENTER (CAROUSEL COURTYARD)
LOG CABIN
LOMANS PLAZA
LYDIAS
MAGELLANS
MANIFESTATION
MARKS ON THE CHANNEL
MARYCREST HIGHSCHOOL
MAZZIS
MCMINNIMENS FOREST GROVE
MCMINNVILLE HOTEL
MELODY BALLROOM
MIAS BOUTIQUE
MIDEVIL INN
MILLENNIUM PARK
MILWAUKIE DAYS
MISSISSIPPI PIZZA
MOOSEHEAD TAVERN
MR. BS
MT. HOOD COMMUNITY COLLEGE
MT. HOOD MEADOWS
MULTAPOR
MULTNOMAH ATHLETIC CLUB
MUSIC MILLENIUM (X 2)
NATURES
NEIGHBORFAIR
NENDELS (X3)
NEPTUNES
NORTH PLAINS GARLIC FESTIVAL
OAKS PARK
ORE HOUSE
OREGON COUNTRY FAIR
OREGON STATE PEN
OCONNORS (X 2)
OWEN'S PLACE
P.C.&Ss.
PACIFIC NORTHWEST COLLEGE OF ART
PAC WEST
PADDYS
PAL JOEY
PARCHMENT FARM
PARKROSE HIGHSCHOOL
PENDLETON ROUNDUP
PETERS INN
PIER 101 (X 3)
PINE STREET THEATRE
PIONEER COURTHOUSE SQUARE
PITTOCK MANSION
POGOS
POLO CLUB
PORTLAND ART MUSEUM
PORTLAND CENTER FOR THE PERFORMING ARTS
PORTLAND STATE UNIVERSITY
QUINNS MILL
RATSKELLER (GOVT. CAMP)
RED BARON
RED HILLS RESTAURANT
RED LION / LLOYD CENTER
REMOS
REX RECORDING
RICHS
RIMROCK
RINGLERS (CRYSTAL BALLROOM)
RINGOS
RIPPLING RIVER RESORT
RIVER CITY SALOON
RIVERWAY INN
ROCK CREEK COUNTRY CLUB
ROCK CREEK TAVERN
ROSE AND PETAL
ROSE FESTIVAL
ROSELAND, STARRY NIGHT
RUSTY MILL
RUSTY PELICAN
SACKS FRONT AVENUE, FRANKENSTEINS
SAFEWAY
SALEM ART FAIR
SALTYS
SCHLEGAN HALL (BANKS)
SCOREBOARD PUB
SEA GALLEY
SECRET SOCIETY
SHAKER AND VINE
SHANGHAI LOUNGE
SHERWOOD HIGH SCHOOL
SISTER'S FOLK FESTIVAL
SKYWAY TAVERN
SMUGGLERS COVE
SNAKE AND WEASEL
SNUG HARBOR
SOKEL BLOSSER WINERY
SOUND IMPRESSIONS
SPIRIT MT. CASINO
SPOKANE OPERA HOUSE
STAR THEATER (STAYTON)
STATE FAIR
ST. JOHNS PARK
ST. JOHNS PUB
STARRY NIGHT
STAR THEATER
STERNWHEELER
STORMY WEATHER ARTS FESTIVAL (CANNON BEACH)
SUBLIMITY HARVEST FESTIVAL
SUNNYSIDE INN
SUNRIVER (X2)
SUZIE WONGS
SWASHBUCKLER
SWEET BRIER
SWEET OREGON GRILL
SWEET REVENGE
SYLVIAS
TACARIAS
THATCHERS
THE ACE (GASTON)
THE ALADDIN THEATRE
THE AMAZING UNIVERSE
THE BEACHCOMBER
THE BENSON HOTEL
THE BIRK
THE BITE
THE BITTER END
THE BLARNEY STONE
THE BLUE ROOM
THE BRASS RAIL
THE COLOSSEUM
THE CONCORD HOUSE
THE DAKOTA
THE DRUM
THE EARTH
THE EMBARCADERO
THE FAUCETT, DUBLIN PUB
THE GEMINI
THE GREEN ROOM
THE GUILD THEATRE
THE HI HAT
THE HILTON
THE INN BETWEEN
THE KEG
THE KINGSTON
THE LAST HARRAH
THE LONG GOODBYE
THE LUTZ TAVERN
THE NEIGHBORS OF WOODCRAFT
THE OPEN AIR FAIR
THE ORE HOUSE
THE PASS CLUB
THE PRIDE OF PORTLAND
THE REFECTORY (X 2)
THE RIMROCK
THE RUDDICK (Newberg)
THE SWASHBUCKLER
THE TILLICUM
THE WAYSIDE
THE WHALER
THE WHITE HOUSE
TIMBERLINE LODGE
TRADEWINDS
TRAILS END SALOON
UNIVERSITY OF OREGON
UNIVERSITY OF PORTLAND
UP THE DOWN STAIRCASE
VIEWPOINT
VORTEX
WALLACE PARK
WANKERS CORNER
WASHINGTON PARK
WAVERLY COUNTRY CLUB
WHALER
WHAT THE FESTIVAL
WHISKEY SPRINGS STUDIO
WHITE EAGLE
WHITEHORSE STUDIOS
WILSONVILLE HIGHSHOOL
YWCA